For us, the last few months have seen a busy schedule of visiting conferences and exhibitions, bringing back a wealth of new ideas and contacts. Luckily, we were able to let all the new inspiration sink in during our summer holidays.
And what better way to prepare a vacation than with a series of useful tactile graphics! By making these images accessible as tactile graphics with TactileView, Jaap was able to have the same fun in anticipation of the trip as the rest of his family.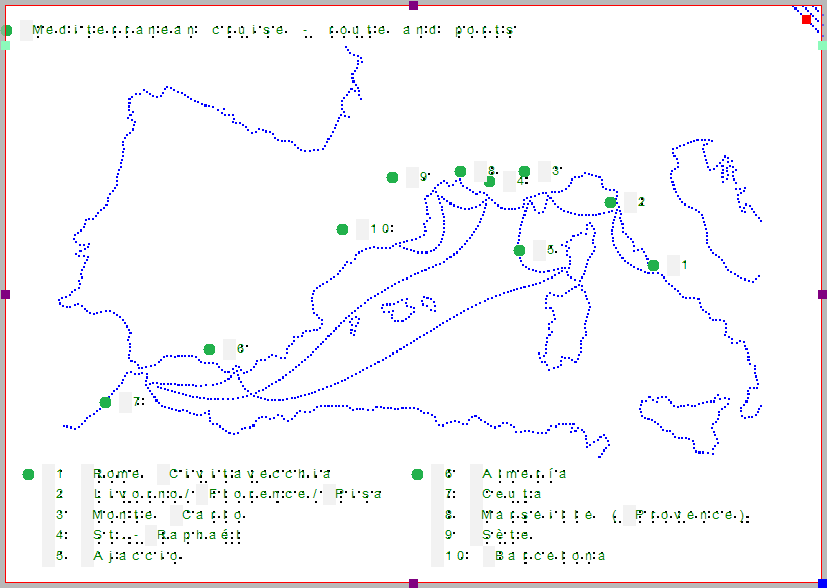 Map of the Mediterranean Sea between Italy and Spain
New tutorial: Editing challenging images
The production of these maps and images is a great example of how the new curved shape drawing tool in the upcoming version of TactileView will provide an effective tool for converting challenging images to tactile graphics. You can find the new tutorial in the online TactileView manual.
Additional images during the trip
Of course, numerous useful tactile images could be prepared for such a trip. For example: floor plans, menus and other images related to the cruise ship; street plans and images of the most interesting landmarks in the cities in which the ship will anchor, etc. Therefore we also brought the TactiPad drawing board with us during the trip, so my family members could show me in an instant what was relevant during each stage of the journey.