The moment has finally come: after a busy development period, we are proud to announce that the Motorised Drawing Arm (MDA) is now available for pre-order!
For us, it has been a very inspiring period since we first showed you this product idea. The MDA has certainly attracted a lot of attention so far!
The outcome of the development is a unique product to create tactile diagrams in a brand new way.
In short, a design from the TactileView sofware is sketched on the TactiPad drawing board by a motorised stylus, creating a reased line drawing.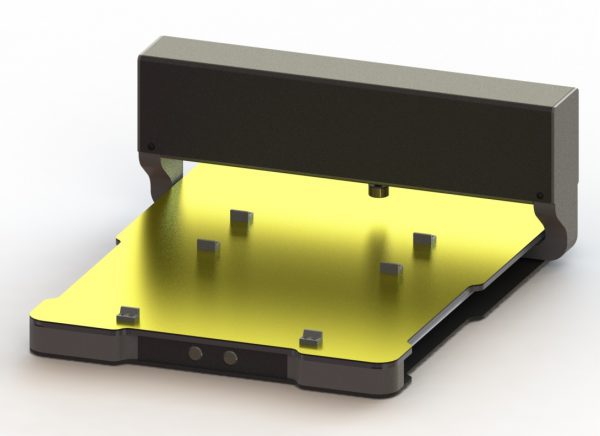 New interactive applications
By combining accurate digital tactile graphics with the ability to expand these by hand, the MDA opens up a wide range of new interactive applications for students, teachers and professionals. Designs can be quickly reproduced for multiple users, for example several students in a classroom.
On our restyled Thinkable website, you can find all details about the use of the MDA or the different applications we have in mind.
MDA Smart Module
The MDA can also be extended with the Smart Module. Instead of connecting the MDA with USB to your computer, this Smart Module will enable you to wirelessly sketch a design on the MDA. You can even operate the sketching process via the browser on your smart phone or tablet!
Pre-order your MDA (and get a bonus)
We are currently preparing to first production run for the MDA, with an expected delivery date of June 30th 2018. You are invited to place your pre-order to be one of the very first people to start using the MDA. Better still, all pre-orders will receive the MDA Smart Module for free!
If instead you are interested in ordering the MDA at a later stage, we would also be very grateful if you could already let us know that you are interested. You can simply use our order page to notify us.
Experience the MDA at the ZieZo, CSUN and SightCity exhibitions
We have three exhibitions scheduled at which you can explore the possibilities of the MDA:
– March 16th and 17th at the ZieZo exhibition in Utrecht, the Netherlands;
– March 21st to 23rd at the CSUN Assistive Technology conference in San Diego, California. You can find us in the Irie-AT booth, nr 605;
– April 25th to 27th at the SightCity exhibition in Frankfurt, Germany.
Our open, transparent prototype will allow you to see all the inner workings behind the MDA's drawing mechanism up close, while a computer generated render will show you the looks of the production model.