Touch around the globe with RouteTactile the versatile tactile map maker.
RouteTactile is our webbased solution to create tactile maps with ease. Open the map files in the TactileView drawing software and produce the map on virtually any braille embosser on the market. Or use the Motorised Drawing Arm (MDA) to draw a map on the TactiPad drawing board.
You can set the scope for your tactile map to world, continent, country state/province or city/addres. 'Touch around the globe' is the motto that covers this all.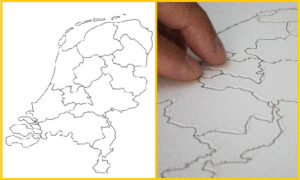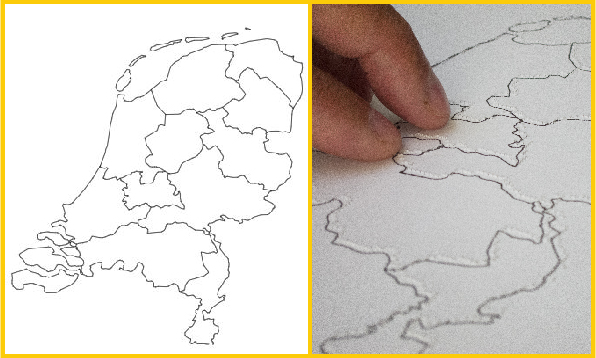 Based on a map with just the contour of an area, you can zoom in to increase the level of detail that you need. Or you may want to add various map features. The many possible map types serve different purposes, ranging from a global overview of any region, topographical and geographical lay-out to mobility aid.
The related index files created with each respective map will help you find your way around.
Have a look at the RouteTactile website. You can start right away by selecting the scope of the map and then following the successive screens. Or you can check the RouteTactile manual  first.