The Motorised Drawing Arm (MDA) is now available from stock. For detailed information have a look at the MDA product page on the Thinkable website or contact your dealer or contact us directly for additional information.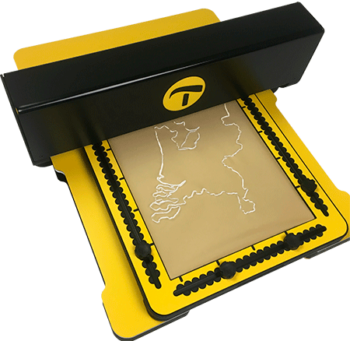 Unique product
We really dare to say that totally new approaches become available for exploring and creating tactile diagrams with the MDA. See the applications that we can think of so far.
From the start on we set the bar for the specifications quite high. Then it turned out that to reach our goal, we had to tackle a range of challenges. But after this, now we are sure we come up with a product that wasn't seen before.
This is what we wanted to accomplish:
A flexible addition for the TactiPad drawing board and the TactileView software
A wide variety in connectivity options for off the shelf software applications
Really easy to operate from PC, tablet or smartphone
A simple and time saving method to create tactile diagrams of all sorts from the built-in catalog
A product that has a beautiful look-and–feel
See the product section on www.thinkable.nl and watch the videos that show the general operation and the built-in interface.